Our company at a glance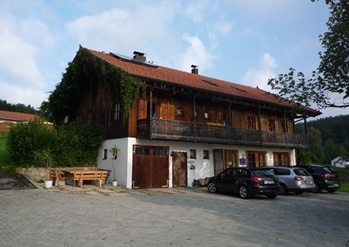 The company's headquarter is in Deggendorf (Germany)
The company was founded in 1992
We employ 11 people (engineers, masters, electronic technicians)
We participate in an international exhibition: Glasstec Düsseldorf
The company Schlemmer Prozess Systeme is an innovative and international established company in the field of measuring and control technology. We focus on these services:
Analysis of manufacturing processes
Planning and project work
Controlling and process control systems
Drive technology and machine controlling
Automation
Factory wide automation solutions based on SIMATIC PCS7
Plant simulation and staff training
Our proposal:
The best is, to ask us to submit an offer without obligation for any of your projects. So you can find out if we are the right partner for your company and your projects. We would like to provide you with our experience and attend you from the first spark of the idea up to practical employment. Based on our many years of experience and flexibility, we are confident that we submit an offer which is attractive in every aspect.
Our services:
Meetings help us to choose a reasonable solution for your problem. The requirements specifications will be written from us and provide a general documentation of the automation solution of choice. Don't hesitate to contact us. We take care of every plant, regardless of plant size. From small plants, exclusively based on relay technology, up to networked plants, comprising several control systems.
Design of wiring schemes with CAE support
Our employees take care to choose the hardware with the best price / performance ratio. The use of standard components of renowned brands ensures long-term availability of spare parts. Modern CAE systems (EPLAN, WSCAD) are the base for blueprints.
Control cabinet construction and wiring
The control cabinets are constructed according to current norms of your country, with this electromagnetic compatibility (EMC) can be guaranteed. Generally, only components with a valid CE code are used. To ensure commissioning without any problems, all hardware has been tested before shipping.
Software design and programming of PLC / drive technology / machine controlling
Based on our experience, we rely on standard PLC control systems and PC-based control systems of renowned brands (SIMATIC S7 / Sinumerik / Sinamics / Simotion, IFM, Beckhoff etc.). This ensures reliable function and compliance to all required output parameters during plant operation.
Visualization / Process control systems
When it comes to plant management and statistics, we offer a wide range of useful solutions, from simple text displays and operator panels up to sophisticated process visualization systems and process control systems (PCS7). On demand, we integrate the new control system to your existing database (Excel, Access, MS SQL, SAP).
We develop with your cooperation a strategy to ensure faultless integration into the production plant. Even after successful commissioning and handing-over the plant we take still care of your plant. Just ask for a tailor-made maintenance and service contract.
Our business activities at a glance:
Concepts and consulting
Concept design
Bidding documents
Pre-planning and detail planning
Project management
Consulting for plant optimization
Hardware layout and control cabinet construction
Hardware planning with WSCAD and EPLAN
Control cabinet construction
Hardware and software testing
PLC programming
SIMATIC S5
SIMATIC S7
SIMATIC PCS7
EUROTHERM PC3000
IFM ECOLOG 100plus
IFM ECOSYSASI
BECKHOFF
Process visualization and process control systems
SIMATIC WinCC
SIMATIC PCS7
EMATION WIZCON
INTELLUTION FIXDMACS
Software development
MS Visual Basic
MS Visual Basic for Applications
MS Access
C++ for Applications
Weighing technology
SIWAREX-M
SIWAREX-U
SIWAREX FTA
Drive technology
SINUMERIK
SIMODRIVE
SIMOVERT
SIMOTION
SINAMICS
MICROMASTER
SCOUT
Frequenzkonverter
Bus systems
Profibus DP/FMS
ASI – Bus
Ethernet, TCP/IP
Remote control (modem, ISDN, VPN, Internet, Intranet, WLAN, Bluetooth)
Serial communication
Redundant bus system design
Special fields
Migration from TELEPERM M to SIMATIC PCS7
Migration form SIMATIC S5-xxx to SIMATIC S7/PCS7
Migration from PCS7 version X to 5/6/7
PCS7 Faceplate technology for industry
Fuzzy control
GCP glass control packages for charger, tank furnace, feeder, power control
Machine controlling with Siemens SIMODRIVE, SIMOTION and SINUMERIK
Portal controlling
Data base linking
Machine controller
Technical documentation
Documentation of projects, hardware and software
Plant description and user manuals
Troubleshooting documentation
Error management
Writing of technical literature
Commissioning and service
Site management
Control and process optimization
Staff training
Service and online support
Remote control
After-sales service
Plant simulation