German
|

Print
|

Webcam
|
Data protection
Projects -> Machine control system -> Programmable logic controller
Programmable logic controller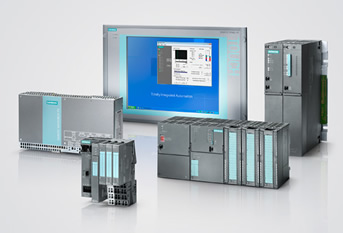 Programmable logic controllers are a very economic and flexible automation solution for machines and plants. We are Siemens Solution Partner and therefore we use the SIMATIC controller. With this kind of controller it is possible for us to find the right solution for all kinds of small automation jobs as well as for high complex system solutions.
Of course, such a drive solution can be combined with a comfortable visualization based on PC's or touch panels. Herewith it is possible to log production data, manage recipes, record shift data and a lot more.
We are always keen to have a close contact to our customers and like to oblige their wishes.
Following, you will find a small listing of plants we have already realized:
Pot furnace at glass factory Freiherr von Poschinger
Mills at Dorfner Mühle
Annealing lehrs at Zwiesel Kristallglas AG
Sorting / quality management at Zwiesel Kristallglas AG
Conditioning (air/water/energy) Heinz Glas
CIP cleaning plants
Bottling plants